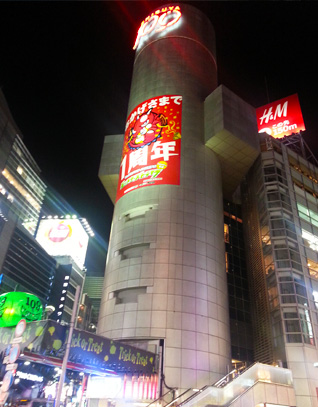 The time was now! After having my first impression of Japan, I had five complete days in Tokyo to do whatever I wanted before starting my next adventure! I arrived to my hotel in Kinshicho and felt really up to go exploring a bit, it was 8pm and was already dark, but in a city like Tokyo, that's just the beginning.
Fortunately I could sleep a bit in the plain in the long and tiring flight of 13 hours, I tried to do it in the Japan night time to avoid jet lag as much as possible, and when I got to Japan, I didn't sleep until it was already bedtime there, so, I left my hotel and explore a bit the Kinshicho area. I guess that moment was only to acknowledge the area since I just walked around a bit in the street to familiarize with the zone, saw some different stores but also lights, surreal busses and some street artists as well, like that one girl with her guitar standing just there when suddenly started to play. Out of curiosity, I picked up my phone and recorded her:
When she finished, I left, but then she came running towards me, thanked me for my interest and gave me a promotional flyer with her name and twitter writen on it, a beautiful and talented singer called Minana.
I went back to my hotel but I still wasn't tired, I just laid back a bit inside my capsule room and then I realized how tired I really was, perhaps because of the jetlag, the long flight, all the walking and transportation from the airport to get there, or perhaps a bit of everything, but I just fell asleep in a matter of seconds, it was about 9pm, I decided it was a good time to go to bed.
I had a busy schedule for next day, and my first choice to visit was Meiji Jingu, the temple built in honor of Emperor Meiji, the one who brought modernity to a then feudal age Japan; Meiji Jingu was really close from Shibuya Station, so, when I arrive I took my time and walked around Shibuya a little, explored the buildings, shops and took a picture of Hachiko, which statue was just outside Shibuya station. It was close to Halloween and it was also possible to see some people dressed up for it, walking through Shibuya while some L'Arc~en~Ciel music was playing was something really surreal. A unique place.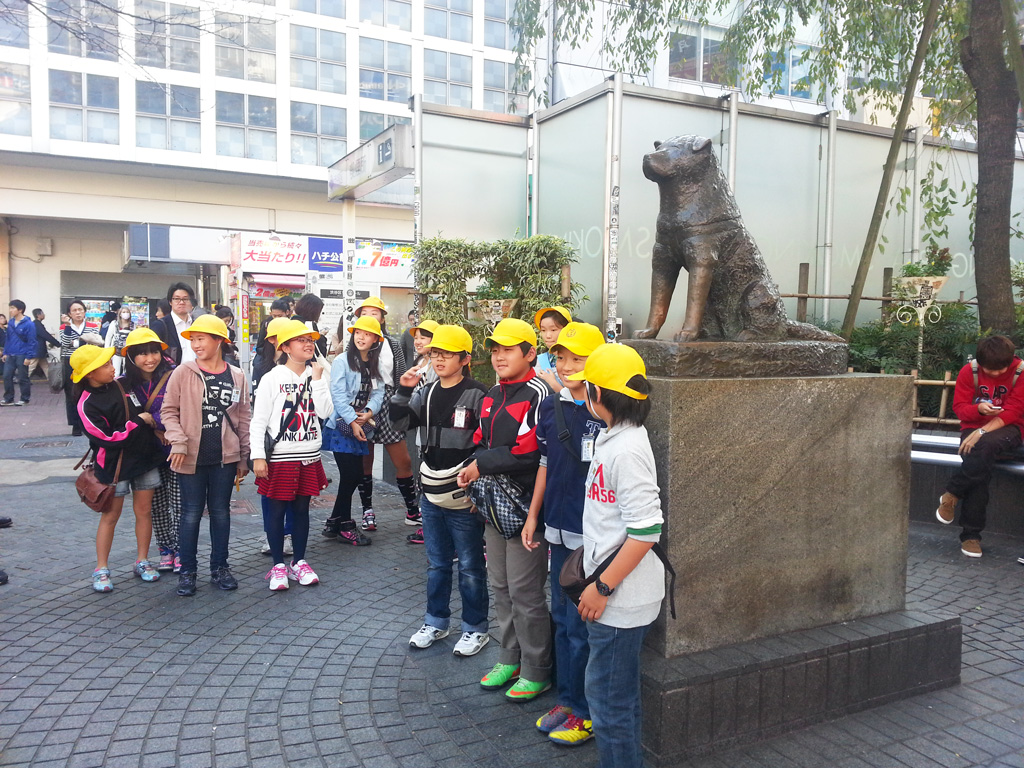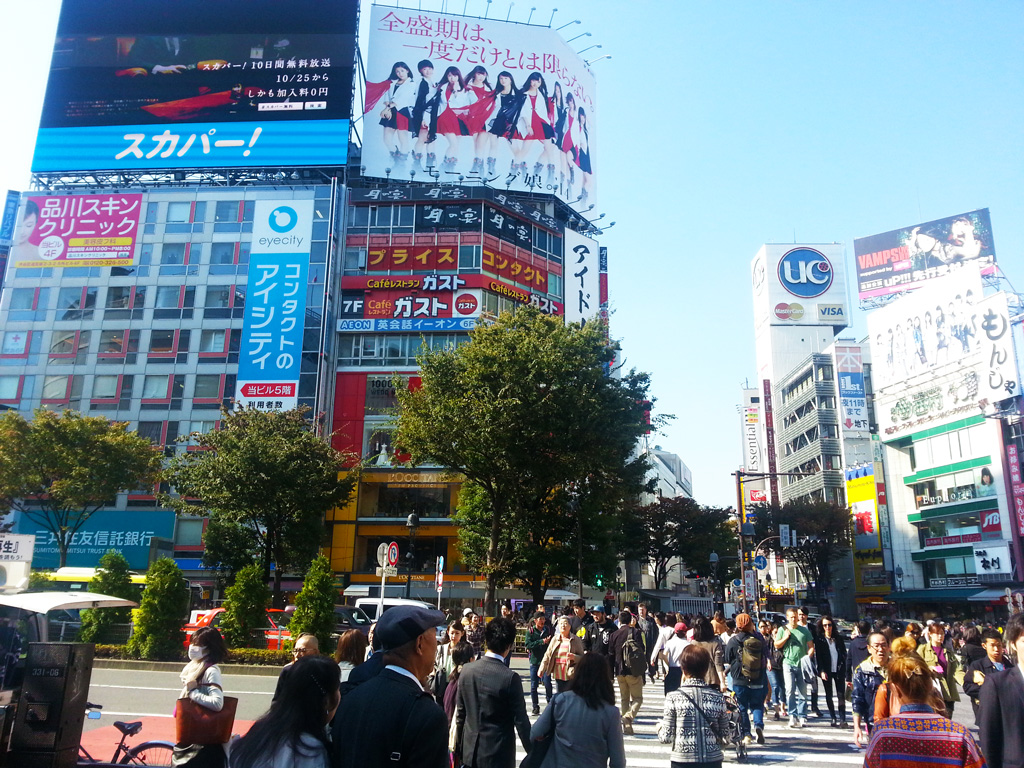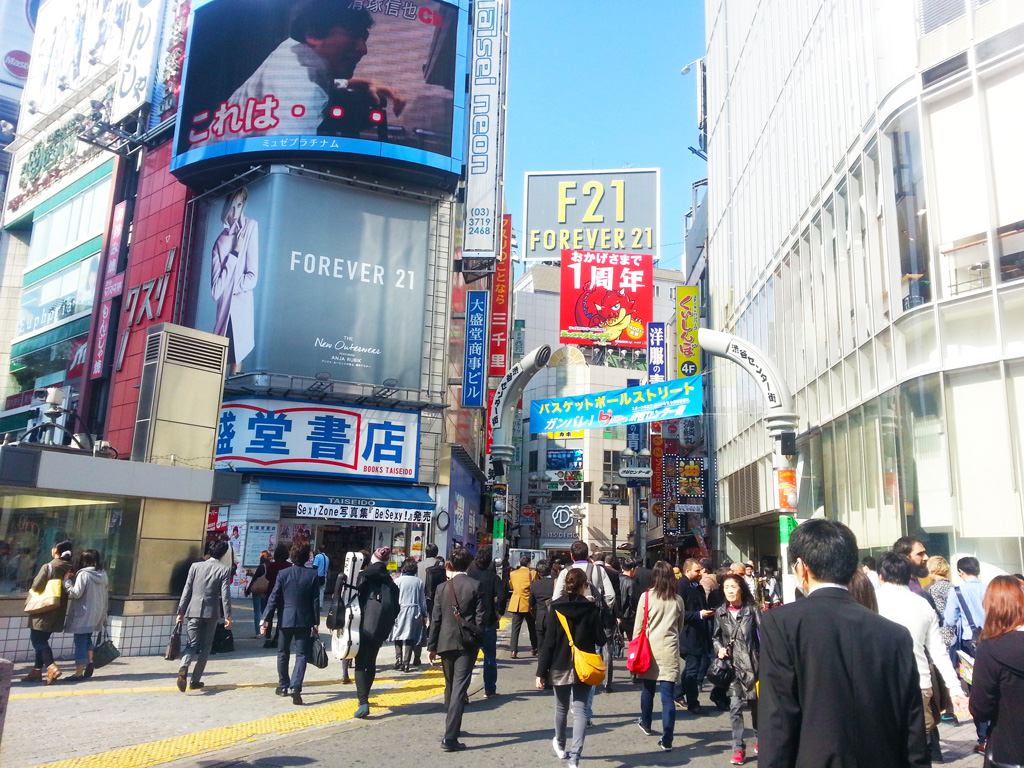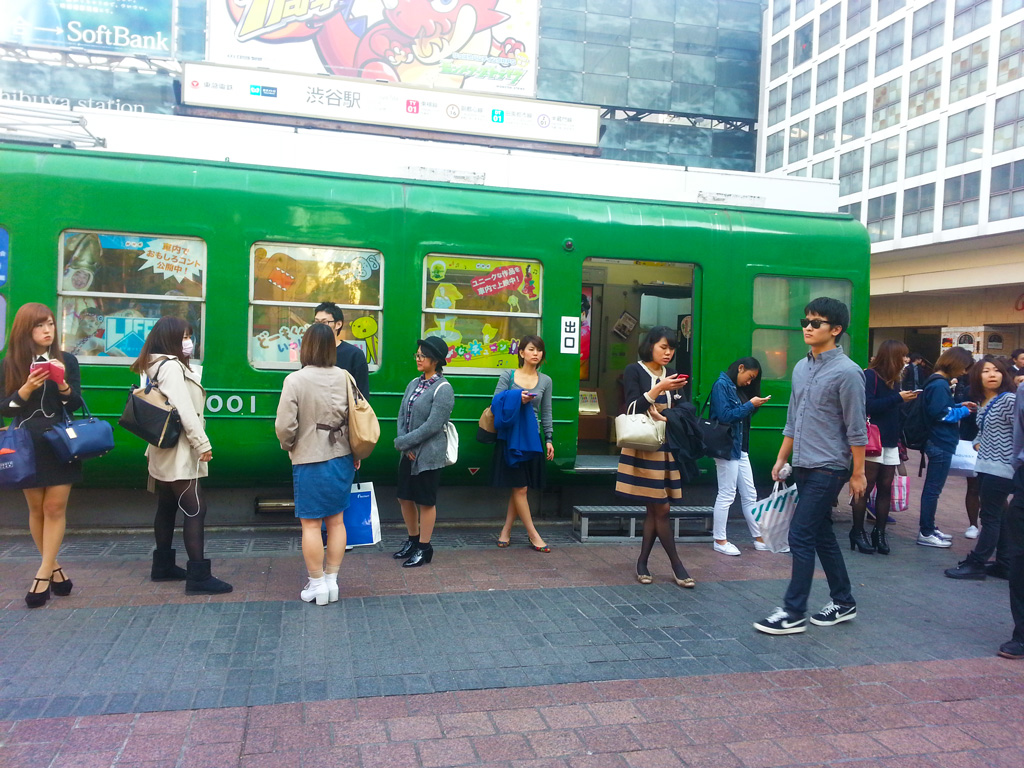 I went to the famous Takeshita Street, fortunately there were few people and I could walk easily and see the different stores in there, I stopped at a well-known reseller shop hoping to find tickets for a future concert, but I wasn't lucky, it was still too soon I guess, too bad for me. But anyways, after a while of watching and going from shop to shop, I got hungry, so, I went to a small restaurant in Takeshita Street and asked for a delicious meal that costed me only 300 yen, a bargain!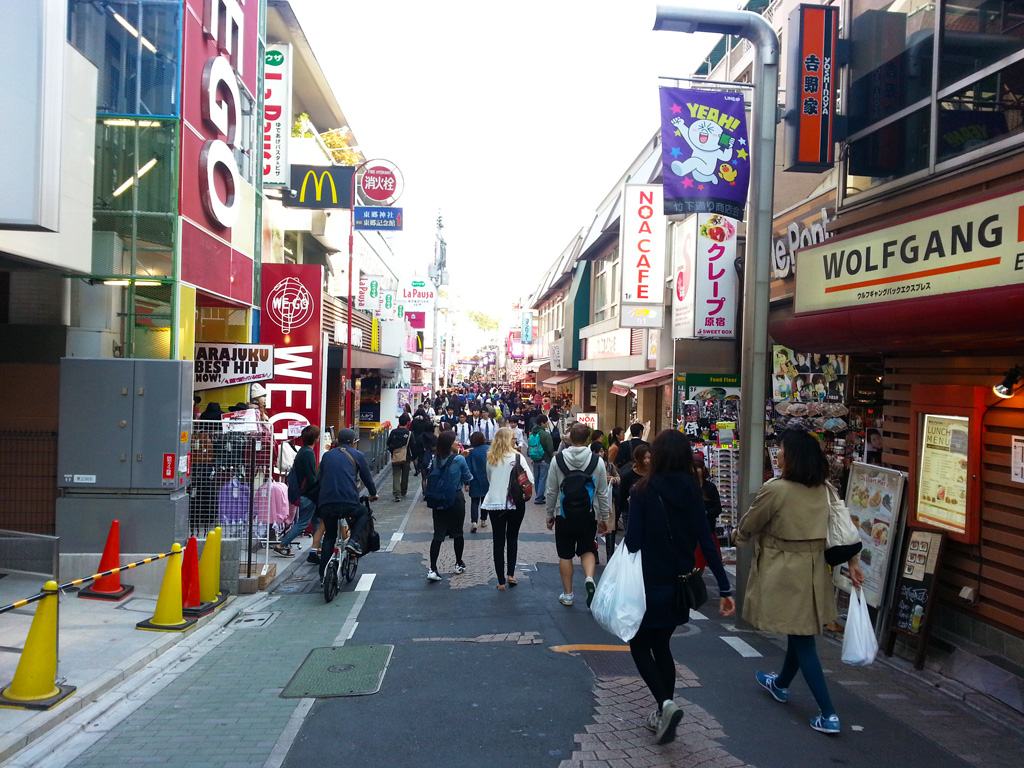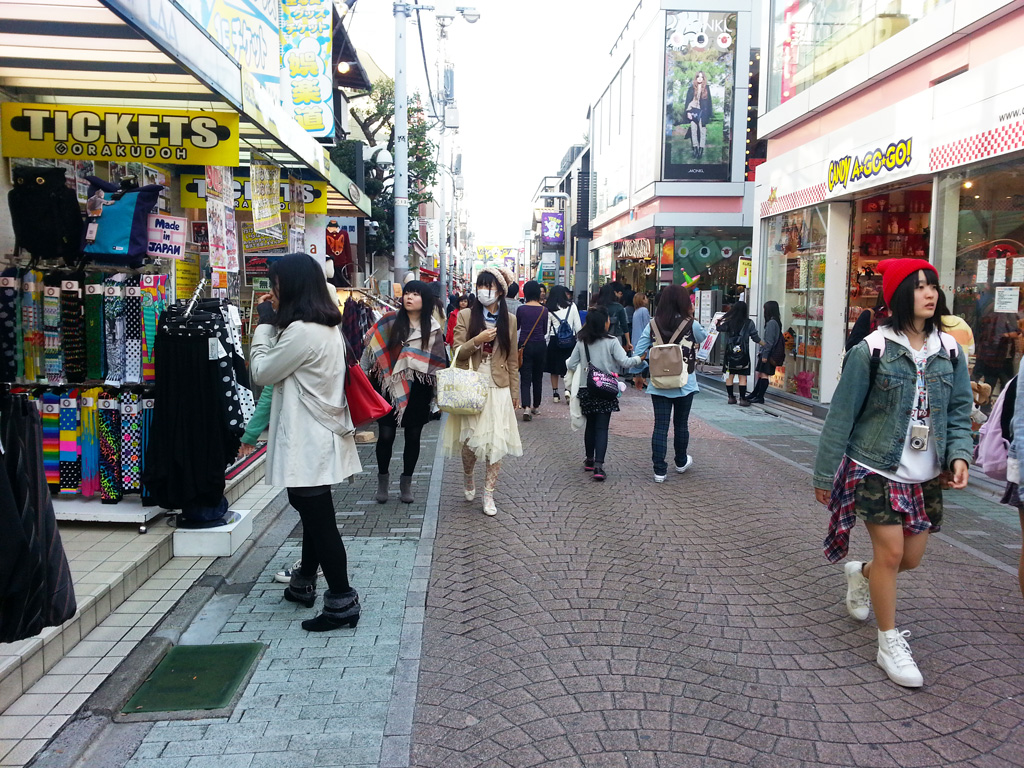 The complete amaze came when I finally got to Meiji Jingu, a 5 minute walk from Shibuya Station took me to the first spiritual place I visited in Japan. Before reaching the temple, there was a great gate that leaded to a forest of huge trees; with the sound of the crows everywhere I just walked inside, the peace that place shared could be breathed everywhere, a formidable sensation.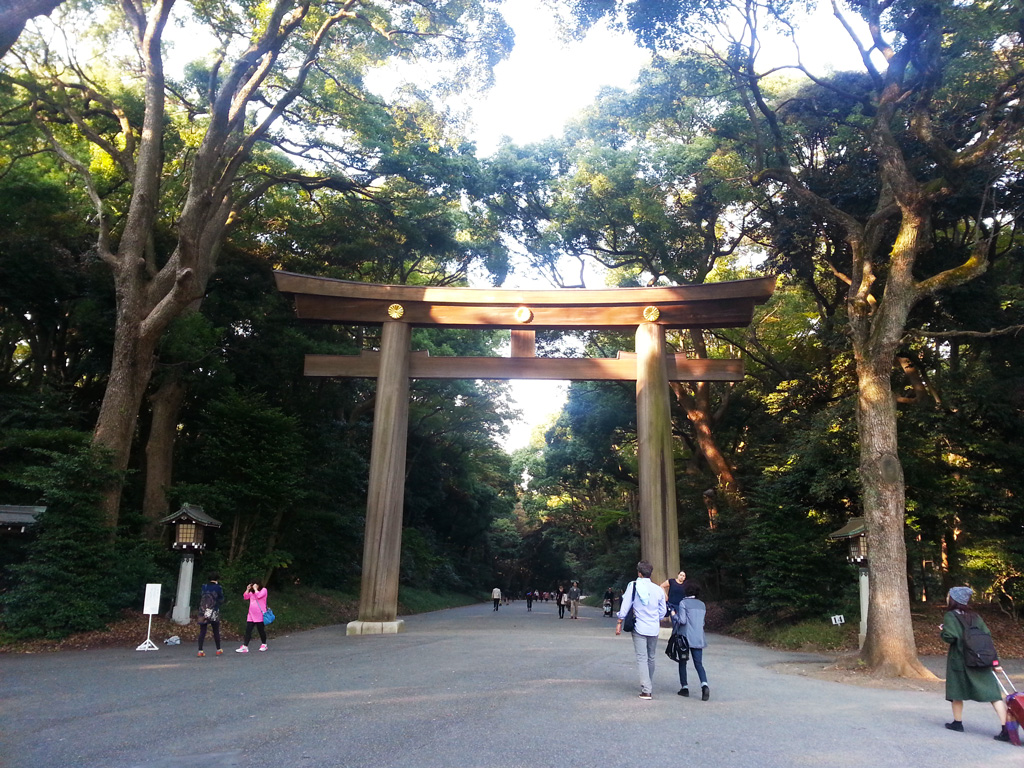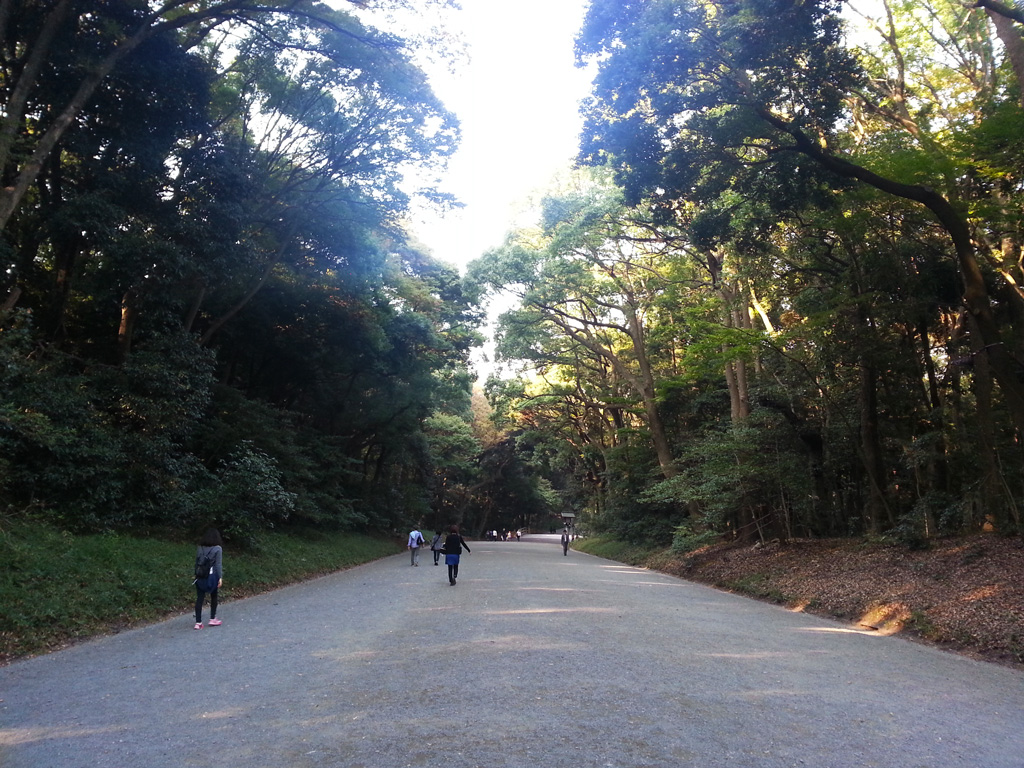 It was beyond my imagination, unfortunately, pictures weren't allowed much closer once in the main complex of the temple, I was able to see it from about 30 or 40 meters since neither wasn't allowed to get closer, in front of me was a huge box where you could throw some coins and ask the spirits of the temple for health, money, love, whatever. I threw some, bowed, clapped twice and made my wish; I actually did this about three times from different positions, the first one was right in front where the most people wanted to be, the last one was from one end, to be in solitude while making my wish. Before leaving the main complex, I bowed to the Emperor and entered again to the forest.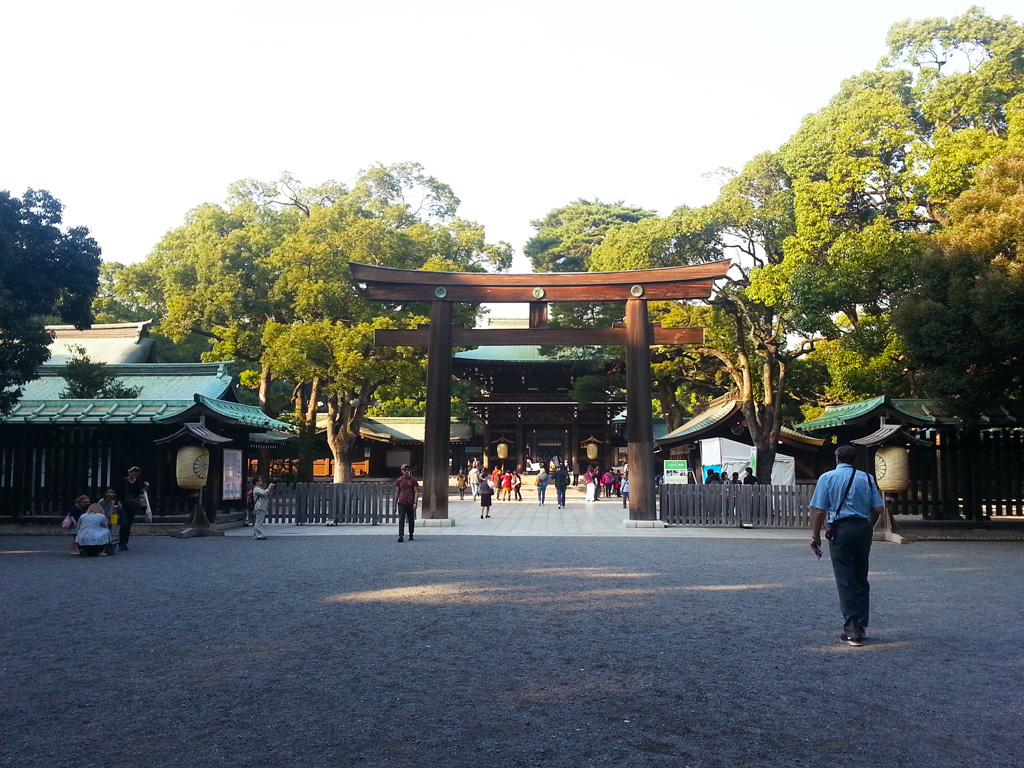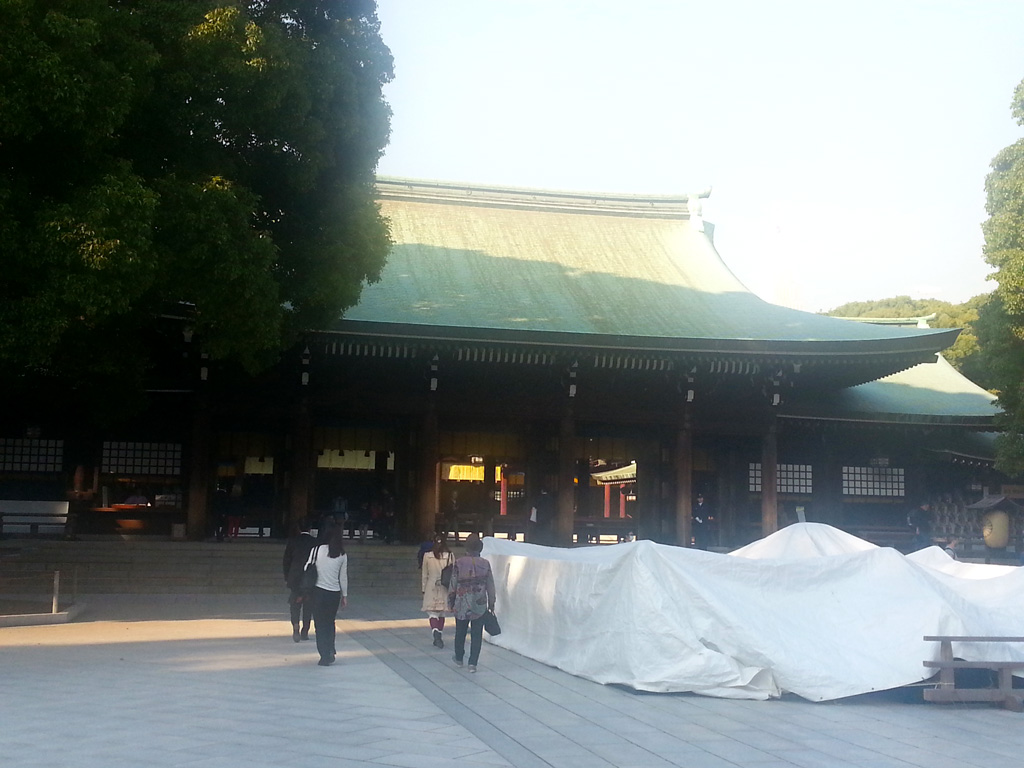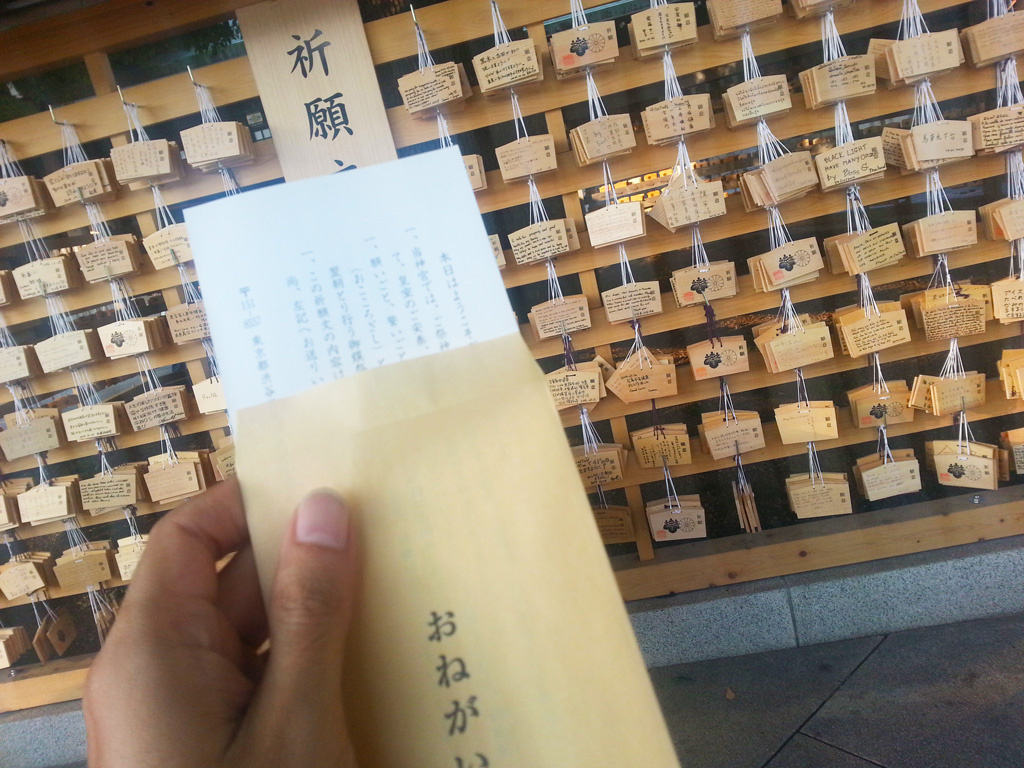 I walked around the forest for some time, it was really a beautiful place, some scenes of Studio Ghibli's Princess Mononoke came to my mind and imagined some spirits walking around with me, it had everything! I just walked… and imagined.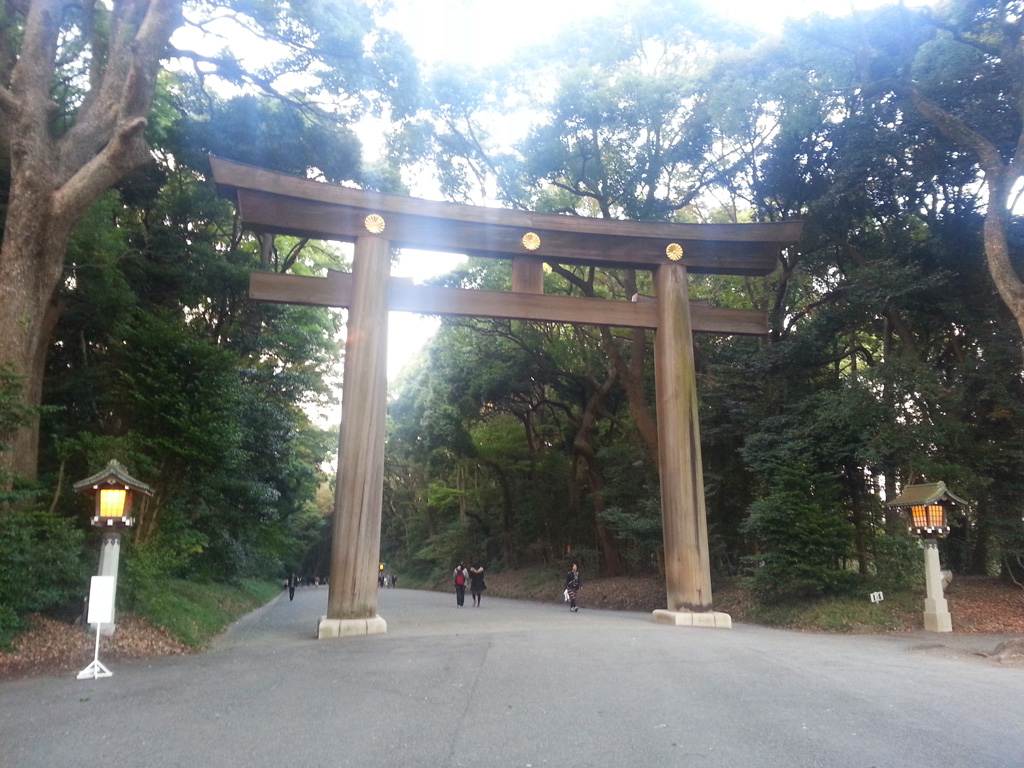 When I went back to Shibuya it was about 5pm, in Tokyo is already dark at that time, and Shibuya is also much more vivid, the Halloween costumes had multiplied and the place was now full of life and lights. I couldn't resist and explored the place again, I walked much more than before, went to some other stores and bought some clothes for winter; in one word, that place is electrifying!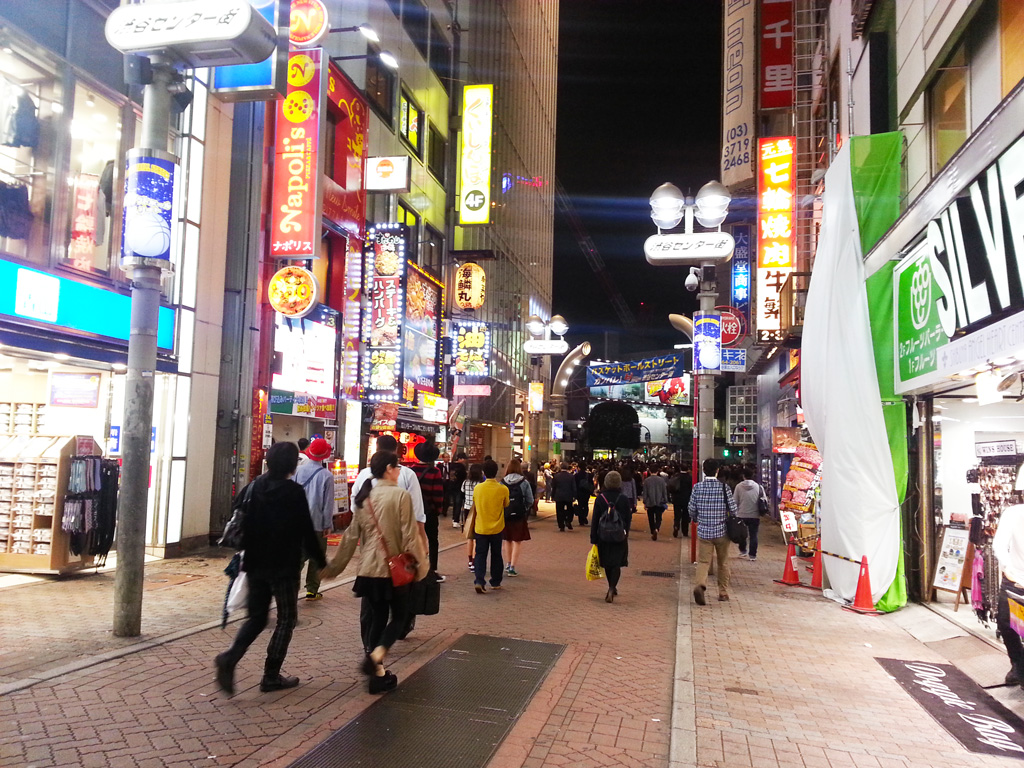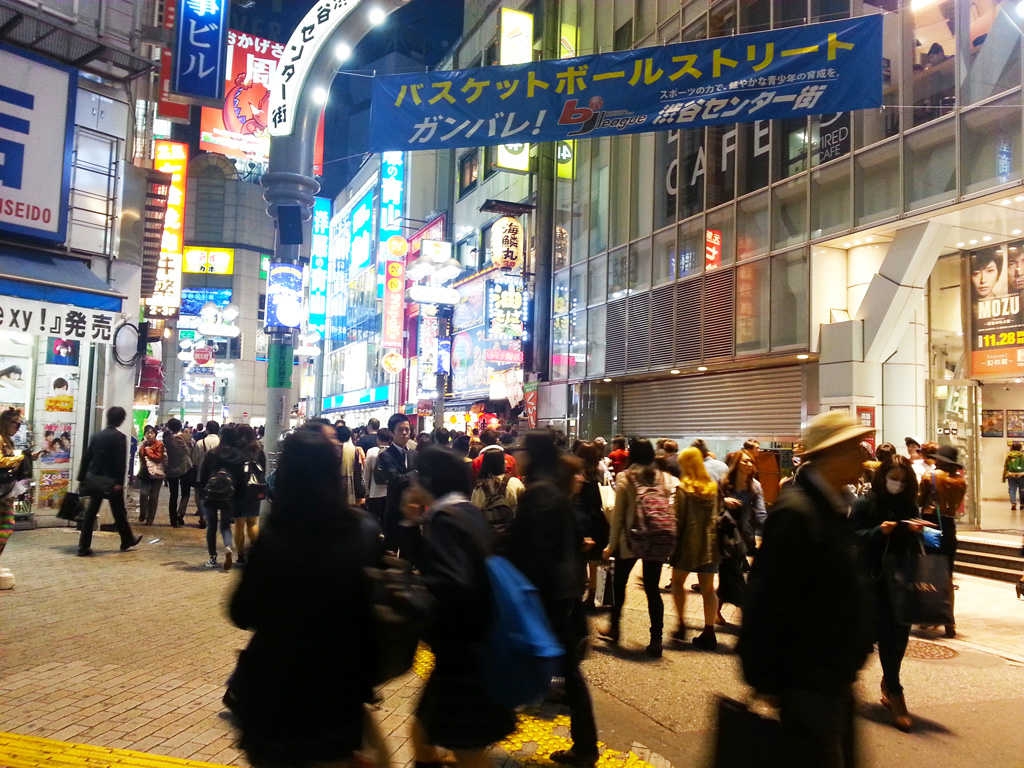 It was almost 10pm when I decided to go back, I was really tired but energized; my first objective, visiting Meiji Jingu was complete, and in the same day I also enjoyed Shibuya and Takeshita Dori. When I was back in Kinshicho I amazed a bit more with the place, like taken from a manga book, and while I was arriving to my capsule hotel, I stared the Tokyo Skytree at night, it was there, like talking to me: Welcome to Tokyo.
Have you had an experience visiting a place where you can't do anything but amaze? Share in the comments!