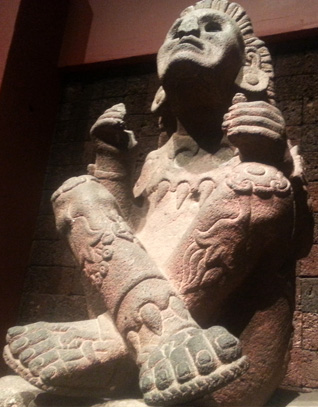 The City of Palaces, that's the traditional name of Mexico City, called this was by Alexander von Humboldt, a scientist and explorer, when he visited the city and the end of XVIII century and the beginning of XIX. It's not difficult to see why he called it this way, with all that fascinating architecture, murals and history, Mexico City is truly a place of great palaces everywhere.
With a city so huge, I needed to focus on some places to visit, although, I actually went to a lot of places and it would be impossible to write about all of them in a single post. The Zocalo is a natural choice, so it's the National Anthropology Museum, places like Colonia Roma, Chapultepec Castle, the Polyforum, etc, what you can see in Mexico City is enormous.
But how to move in a city this huge? Transportation is fairly good in the most important zones of the city, with the metro, metrobus and several lines of busses at your disposition; but I found a more agile way to move, at least along the center of the city, the bicycle sharing system, Ecobici. I was able to easily move from the Palace of Fine Arts near the Zocalo to the National Museum of Anthropology within 15-20 minutes, and from there to the Colonia Roma in other 20 minutes.
I'm always impressed everytime I look at the Palace of Fine Arts, its Deco style is quite remarkable and it's also within a zone of several beautiful buildings like the Post Office Palace or the Sears building, without a doubt, Mexico City's historical center is really worth visiting.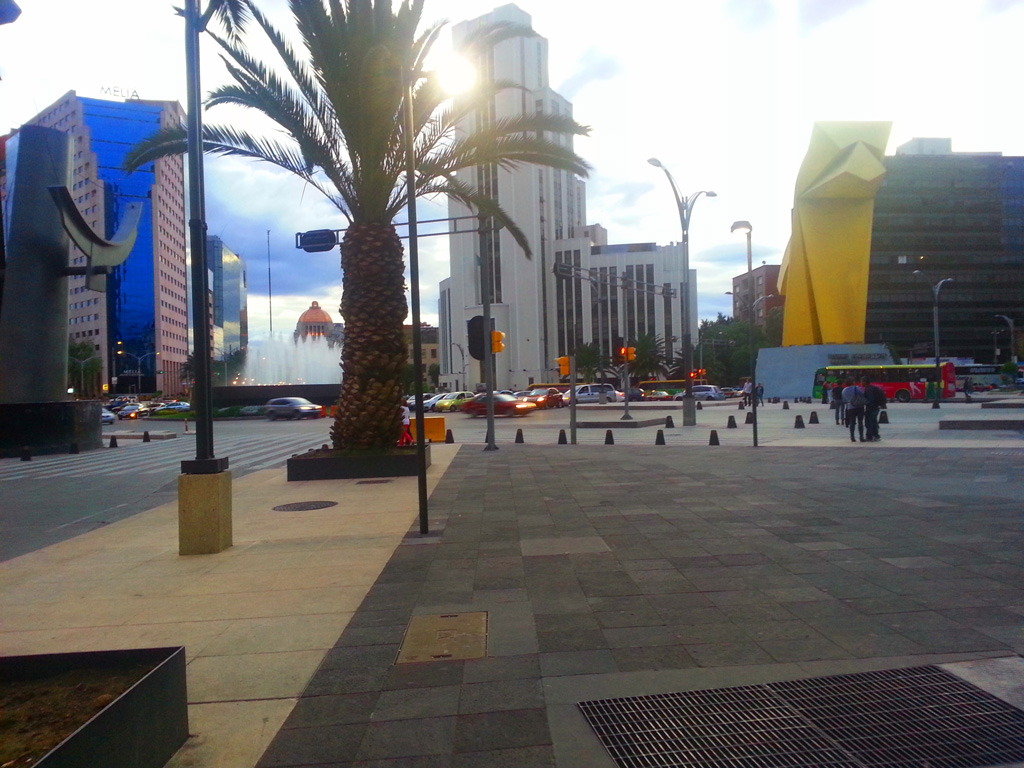 When you are in a place with so rich history and culture, it's inevitable to pay a visit to those places that show you more about this. Mexico has a rich pre-columbian history, so it would be a sin to be here and not going to the famous National Museum of Anthropology, which has one of the largest collections of archeological artifacts. You can breathe history there! Even when you just arrive there, an immense monolith of Aztec God Tlaloc is receiving you outside of the museum, over Reforma avenue. Being in a place like this is a pleasure itself for people like me who love history; divided in several rooms, you go easily from the first group of nomad inhabitants, the life of great civilizations like the Aztec, Maya, Toltec, Zapotec, Olmec, etc, and even the lifestyle of their current descendants. And if you're lucky, you might be able to see the Voladores show outside the museum. Be sure to have a good pair of shoes, though, if you're like me, you'll get pretty tired at the end of the day after going to all the rooms.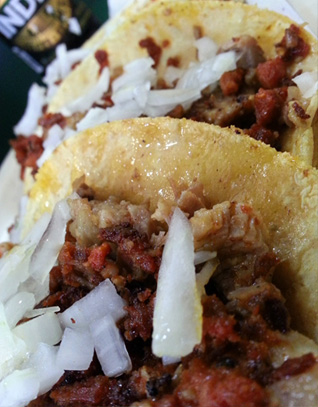 One of the most interesting places I visited in Mexico City was the Colonia Roma, I always enjoyed my time there specially when I was hungry. You can have almost any kind of delicious food, and the prices go from very cheap to very expensive, so, according to your budget and your tastes, you can have an amazing tacos de cabeza meal for about $4 dollars, or an incredible home-made burger for $14. I was delighted with the tacos, though, and it's way cheaper. Colonia Roma is also the place where the group of Couchsurfers meet, so, I had the chance to meet local and foreign travelers, share tips, adventures, but most of all, to have a nice chat and drinks.
The night life in Mexico City is also very vivid with a lot of bars and nighclubs to enjoy, I personally like a place called El Scary Witches, when a friend of mine took me there I fell in love with its narangoladas and mangoladas! A beverage that mixes the tastes of frappé, beer and chamoy, a real wonder! The place is small and very friendly, worth visiting.
As I said before, a single post wouldn't be enough to show what Mexico City is, that's why I'll be writing a series of post about this fascinating place, its culture, food, etc, in an attempt to show a bit more each time. If you ever go to Mexico City, be sure to add some of the places I mentioned here to your list, you won't regret it!
I'll leave you with some of the pictures I've taken, perhaps they can persuade you a bit to visit this fantastic place! Have you been in Mexico City or plan to go someday? What do you like about this place? Share in the comments!