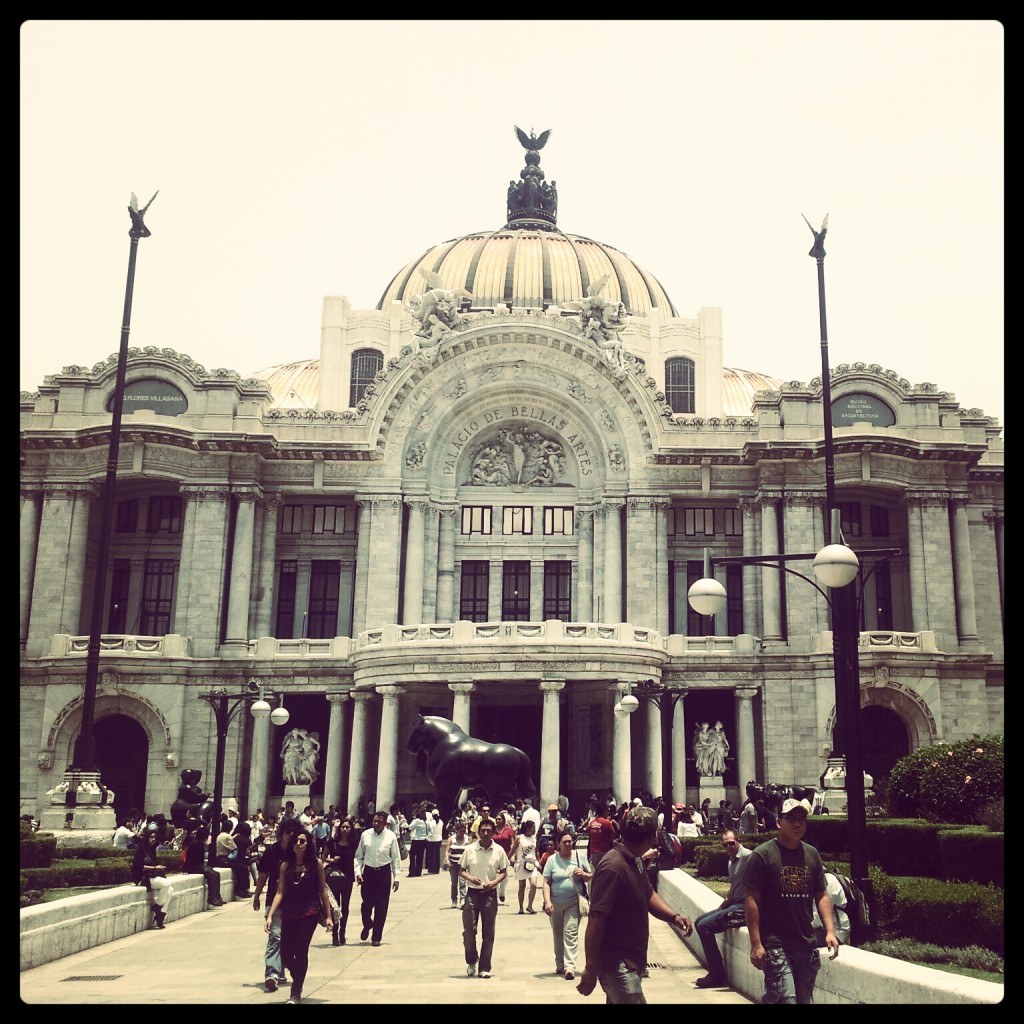 The Palace of Fine Arts in Mexico City (Spanish: Palacio de Bellas Artes). Its construction started in 1904, as part of the plan by President Porfirio Diaz to give the city a modern look, on par with European cities.
Its was originally designed by Italian Architect Adamo Boari, however, due to the start of Mexican Revolution in 1910, Boari had to go back to Italy leaving unfinished what was going to be his greatest master piece. The Palace was finally finished in 1934 by Mexican Architect Federico Mariscal.
It's one of the most representative deco-style buildings of the country, and its architecture immediately calls the attention of everyone. Located in the historical center, one of the most beautiful architectural zones in the city, the Palace of Fine Arts in Mexico City can be easily spotted and it's also surrounded by several gorgeous buildings that makes this zone a true delight for the eyes.
It's also one of the most recognizable icons in the city and a popular meeting point for friends.